WEEK of Reads - My Favorite BEAR! # 6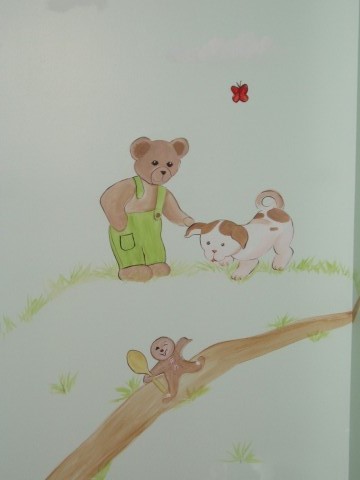 Who is your favorite storybook character? One of mine is
Corduroy
. So much, that when we created my daughters room murals, I knew Corduroy had to be in them. You see him above
petting
the
Pokey
Little Puppy.
I love all the
Corduroy
books and so do my kids. If you haven't seen the scholastic video of
Corduroy
, it is a must see. You can learn more about it below:
After you read the book and watch the DVD, crack open a pack of bear fruit snacks and use the sheet below for sorting.
Teddy Bear Sorting
- Use this sheet to sort Teddy Bear Counters or Candy.The student colors each bear, sorts the counters, and writes the total number in the circle
Labels: children's literature, printables