Lillys' Purple Plastic Purse Activity!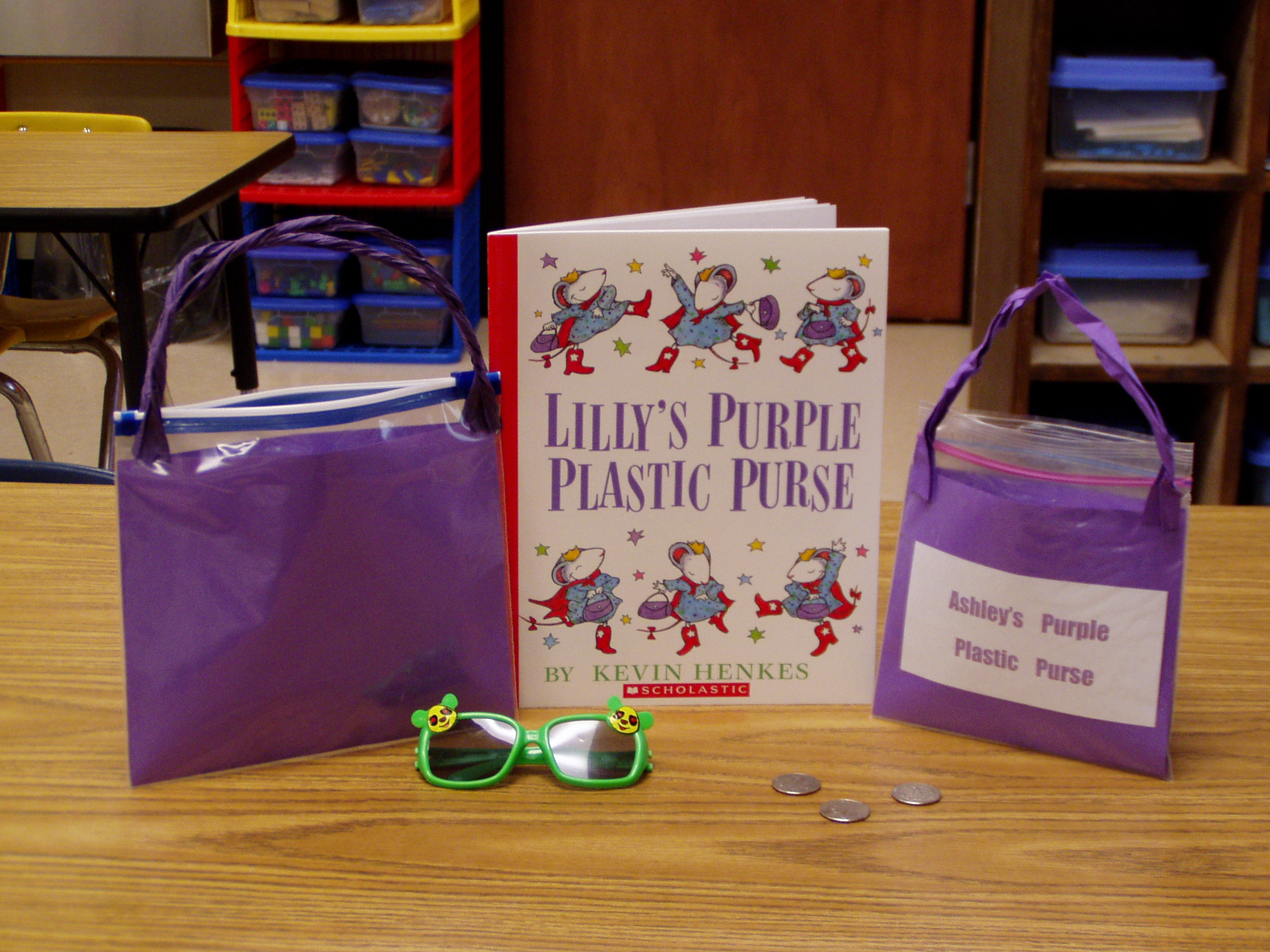 Materials
Plastic Baggie or Zip-loc Bag
Purple Bulletin Board or Construction Paper
Glue Dots or Hot Glue Gun
Fold purple paper and cut to fit inside baggie
Insert in baggie with fold at the bottom
Twist thin strips of paper to make handles-attach with glue dots
I have attached sheets I made for story recall, counting sets, and sorting coins.
Recall Worksheet
Counting Worksheet
Coins Worksheet
You could put in "movie star sunglasses" and/or coins to practice coin recognition.
Students could draw pictures or cut out magazine pictues of what they would keep in a purse.
Need more ideas?
Click Here!
Labels: children's literature, printable