Vday Printables Shared on Teaching Heart Mailring!!!
http://
One of the
Teaching Heart Yahoo Groups
has been sharing some great printables. A big thank you to the Teachers on the mailring with the "Teaching Hearts"! Below you can download some of the items shared to use at school or at home. If you do use an item make sure to leave a little Thank you in the comments to the sharing teachers!
Kristie Turner Shared this Power Point File for Beginning Sounds on the Teaching Heart Mailring. You may download the file by
clicking here
.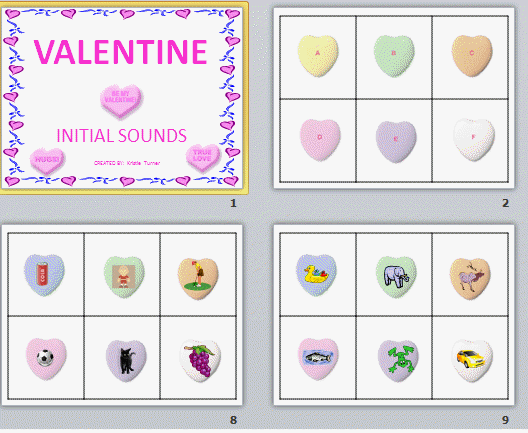 Debi Goodman Shared a great link and a few printables on the Teaching Heart Ring -
Labels: printables, valentine's day