End of The Year Gifts - From the Teacher...
The end of the school year is coming up quickly. I would like to share two great ideas for Teachers to give to their students as a farwell gift and something unique to give to your favorite teacher. The first is a poem (which I wrote that deals with playdoh and ending the year). You print the poem and the printable playdoh recipe on cardstock. Attach it to a can of playdoh and a cookie cutter and you are good to go.
Here is a picture of my friend Amy's finished play-doh gifts for her preschool class...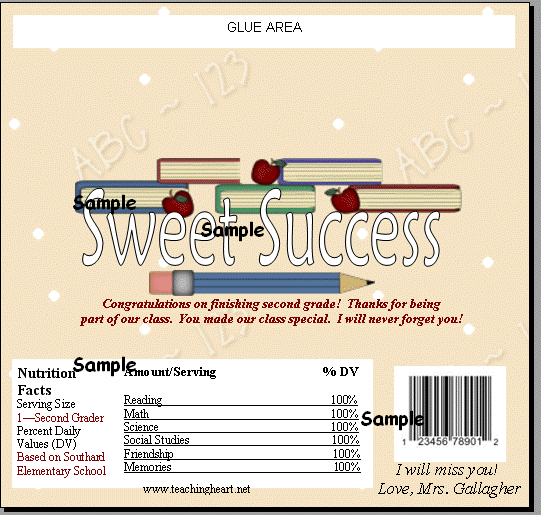 Also, here is a Beach Pail filled with hands-on learning fun. If time allows this week, I will upload the printables that I have in my bucket! So check back...
Labels: end of the year, teacher appreciation, teaching